Who we are
Over the years we have learned a lot about caring for our clients. At Nu/Hart Hair hair salon, you will enjoy a professional, caring atmosphere. Every customer is cared for with the utmost dignity and respect for their privacy. You can also expect friendly and supportive service from our award winning staff of experienced stylists.
Nu/Hart Hair salon offers private styling rooms where we work with you to determine your needs. From dimensional color, hair loss solutions or an expert hair cut you can relax and feel at home with your own television during your styling service.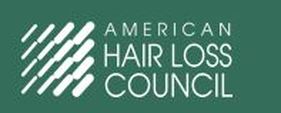 We are proud members of The American Hair Loss Council the only not-for-profit trade association serving the hair restoration industry.
Our members consist of highly trained hair replacement specialists and technicians, certified trichologists, extensionists, wig fitters, and hair transplant surgeons, as well as manufacturers and distributors of industry related goods.
For more information about Hair Loss.
THIS IS WHAT WE DO
Our stylists specialize in products and techniques to help thinning . Nu/Hart Hair's custom non surgical hair replacement can replace your hair immediately, for a fraction of the cost of hair transplantation. Hair loss is our specialty and has been for 45 years!
With all the stress of dealing with the pandemic or having had Covid-19 we are seeing it's effect on hair. While we may not have all the answers to how Covid-19 will effect our hair in the long term, we are here to help you as best we can.
We also offer extensions to add length or fullness to those who want fuller and healthier looking hair. Not only do they last for 6-8 weeks, we also use the latest and safest methods of application. No messy braids or melted plastic!
You can treat either our non surgical hair replacement or our innovative extensions as you would your natural hair. You can swim or shower, blow dry or use electric styling irons. Most importantly they are safe and undetectable.
We are also a full service styling salon for men, women, and children offering a wide range of services, from waves and cuts to dimensional color and formal hair styles. Why travel all the way to Hollywood or New York when you can get the look you want here.